Los principios de la década de 2000 se definieron por los teléfonos con diapositivas, el cabello alocado a y el brillo de labios. También fue la época en que algunos de los grupos de K-Pop más emblemáticos conquistaron las listas, ¡y no nos importaría recuperarlos!
El comienzo del siglo XXI significó tiempos más simples cuando los millennials de hoy eran niños pequeños que iban a la escuela, se juntaban con amigos y escuchaban buena música en sus reproductores de mp3.
En esta lista, le presentamos un paseo nostálgico por el carril de la memoria, mientras destacamos 6 de los grupos de K-Pop más legendarios que fueron las bandas sonoras de nuestra década de 2000. ¿Estás listo para esta brillante explosión del pasado?
# 1 2NE1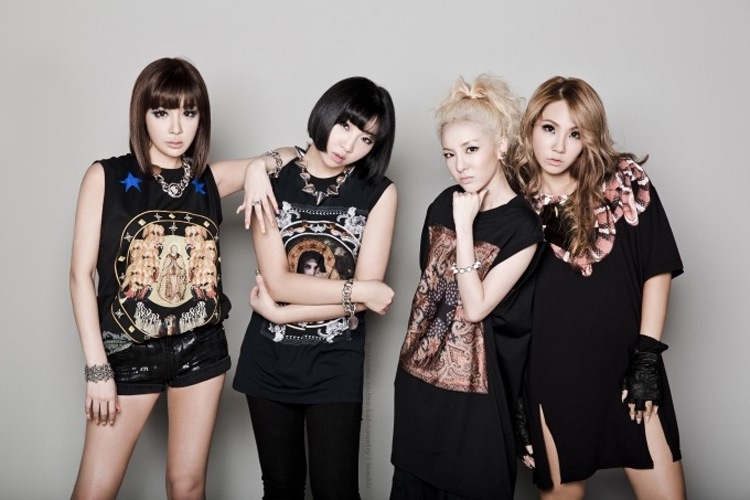 ¿Quién podría olvidar a uno de los grupos de chicas más feroces que jamás haya caminado por el planeta? Compuesto por Dara, CL, Minzy y Bom, este formidable cuarteto era bonito como una imagen, pero resistente como las uñas. ¡Su fuerte música estética y espectacular fue el epítome del empoderamiento de las niñas multiplicado por diez! 2NE1 trajo el fuego y nos encantaría verlas encender nuevamente la escena musical.
# 2 MISS A
Min, Meng Jia, Bae Suzy y Wang Feifei llegaron a los titulares con su debut en 2010. Con temas sensacionales como "Bad Girl Good Girl", "I Don't Need A Man", "Love Again" y "Step Up". Miss A era uno de los grupos más buscados. ¡Levanta la mano si te encantaría ver a estas hermosas chicas mostrar sus movimientos en el escenario una vez más!
# 3 SS501
SS501 debutó en la industria de la música en 2005. El atractivo quinteto era todo lo que buscarías en una banda de chicos; tenían voces melódicas, movimientos de baile espectaculares y un poder visual excepcional. Kim Hyun Joong, Park Jung Min, Heo Young Saeng, Kim Hyung Jun y Kim Kyu Jong fueron una combinación de talento explosivo y fueron sin duda uno de los pioneros de principios de la década de 2000. Mirando hacia atrás, realmente extrañamos sus peinados inspirados en el anime y sus geniales guantes de motociclista.
# 4 T-MAX
Este trío podría describirse fácilmente como la trifecta del talento. Debutó en 2007, Kim Joon, Shin Min Chul y Park Yun Hwa pronto se unieron a Park Han Bi y Joo Chan Yang. Encantando su camino hacia los corazones de las personas con éxitos, como "Paradise", "Something Happened to My Heart", "Wish Ur My Love", "Born to the MAX" y "Believe", T-Max ha solidificado su estatus como veteranos de la música. Ya podemos imaginar a sus fanáticos gritando si alguna vez deciden regresar.
# 5 Wonder Girls
2007 marcó el año en que Wonder Girls rompió la escena musical con sus extravagantes pistas y movimientos de baile hipnóticos. La coreografía de su éxito masivo, "Tell me", rompió las barreras y llegó a los fanáticos de todo el mundo. Probablemente no había una persona en el planeta que no conociera los pasos icónicos de su canción viral. Seguido por "Nobody", las Wonder Girls han demostrado que están a la altura de su nombre. Si alguna vez HyunA, Sunmi, Sohee, Hyelim, Yubin, Sunye y Park Ye Eun se reunieran como una banda, estaríamos listos con los movimientos de baile correspondientes.
# 6 Sistar
Yoon Bora, Hyolyn, Kim Da Som y Soyou estaban en la cima de su carrera con canciones fenomenales como "I Swear", "Loving U" y "So Cool". El grupo de cuatro mujeres fabulosas tomó por asalto la industria del entretenimiento, y no nos importaría volver a ver ese fenómeno
No cabe duda que nos morimos de ganas por volver a ver un comeback de ellos.