Los contratos de varios grupos terminarán este año. Entre ellos, hay grupos con futuro incierto, grupos exitosos y grupos que podrían no estar satisfechos con las compañías en las que están trabajando.
Averigua qué contratos
y grupos
terminarán pronto.
1. HELLO VENUS
El grupo originalmente estaba formado por seis miembros:
Alice, Nara, Lime, Yooara, Yoonjo y Yooyoung
; debutaron con el sencillo "Venus"en 2012. En julio de 2014, Fantagio y Pledis terminaron la asociación 'Tricell Media', por lo que Yooara y Yoonjo permanecieron bajo
Pledis
, y las otros cuatro miembros continuaron sus actividades grupales bajo
Fantagio
. En octubre de 2014, Fantagio presentó dos nuevas miembros: Seoyoung y Yeoreum. Los contratos de las miembros originales finalizarán en mayo de 2019. El debut del grupo fue sólido, pero las actividades del grupo empezaron a disminuir a medida que las miembros se embarcaron en actividades en solitario. Dado que Hello Venus no ha producido un album completo desde The Mystery of Venus en 2017, los fanáticos temen que el contrato no se renueve.
2. AOA
AOA debutó en 2012 bajo
FNC Entertainment
. AOA debutó como una banda de chicas de siete miembros que consistía en
Choa, Jimin, Yuna, Chanmi, Hyejeong, Seolhyun y Mina
. La miembro Youkyung dejó el grupo (la subnidad Black, de banda) en 2016. En 2017, una de los miembros más populares, Choa se fue. AOA lanzó exitosas canciones como "Short Hair", "Like a Cat" y "Mini Skirt". Seolhyun es la cara del grupo y la miembro más popular. Jimin, la rapera del grupo participó en Unpretty Rapstar.
AOA
anunció que se están preparando para una reaparición en mayo. Los contratos de los miembros terminan en agosto de 2019.
3. B.A.P
B.A.P debutó en 2012 con
TS Entertainment
. Los seis miembros del grupo son Yongguk, Himchan, Daehyun, Youngjae, Jongup y Zelo. B.A.P hizo su debut musical con el single "Warrior". En 2012 compitieron contra EXO y Busker Busker por el título de debut del año. En 2014, B.A.P presentó una
demanda
contra TS Entertainment, deseando anular su contrato debido a condiciones de trabajo injustas y distribución de beneficios. En 2015, B.A.P y TS Entertainment llegaron a un acuerdo pero, dada la historia entre las dos partes, las preocupaciones de los fanáticos sobre el próximo vencimiento del contrato de B.A.P son comprensibles. Los contratos de los miembros finalizan en enero de 2019. Yongguk y Himchan son los miembros más grandes del grupo y nacieron en 1990. Recientemente se confirmó que Zelo dejó el grupo y la agencia, por lo que el futuro es incierto.
4. VIXX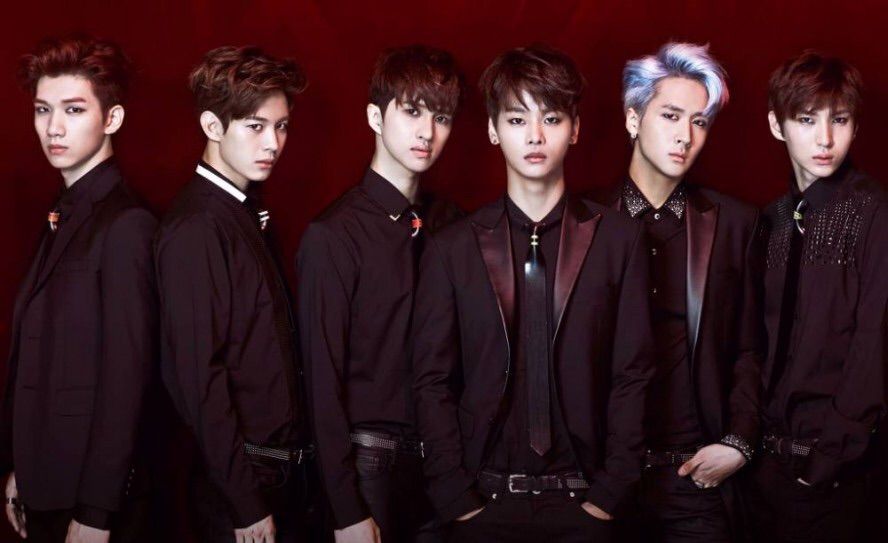 VIXX debutó con
Jellyfish Entertainment
en 2012. VIXX está formado por
N, Leo, Ken, Ravi, Hongbin y Hyuk
. No se han reportado disputas entre las dos partes y los miembros de VIXX han expresado su deseo de continuar como grupo. Este año, VIXX actuó en la ceremonia de apertura de la asamblea general del Comité Olímpico Internacional, donde interpretaron su sencillo "Shangri-La". Los contratos de los miembros finalizan en mayo de 2019. N y Leo nacieron en 1990 y es posible que deban alistarse en un futuro próximo.
5. EXID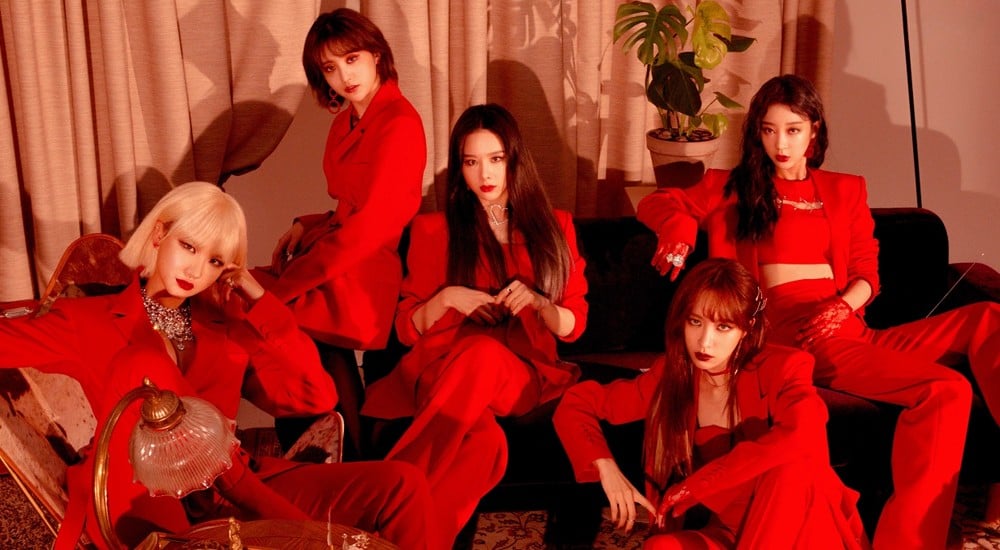 EXID
debutó en 2012 bajo AB Entertainment y actualmente está bajo AB Entertainment y Banana Culture Entertainment. El grupo actualmente consta de cinco miembros:
Solji, LE, Hani, Hyelin y Jeonghwa
. EXID debutó en febrero de 2012 con el single "Whoz That Girl" y tuvo éxito gracias a su exitosa canción "Up and Down". Acaban de regresar con "I love you". Los contratos de los miembros terminan en febrero.
6. CROSS GENE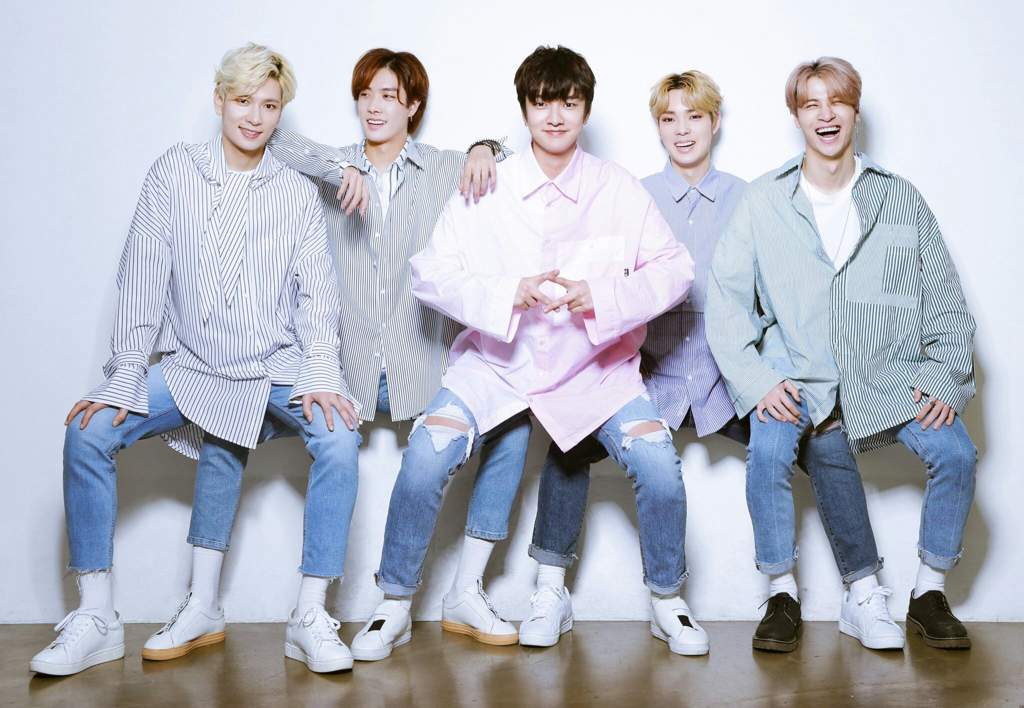 Actualmente son un grupo de chicos de cinco miembros bajo Amuse Korea, el grupo está formado por miembros de Corea del Sur:
Shin, Sangmin, Yongseok y Seyoung
y el miembro japonés
Takuya
. Sus contratos finalizan en junio de 2019. J.G. dejó a Cross Gene para comenzar una carrera en solitario, mientras que el miembro chino Casper abandonó el grupo después de algunos años en 2017. El grupo lanzó un mini álbum "Mirror" en febrero de 2017.
7. A-JAX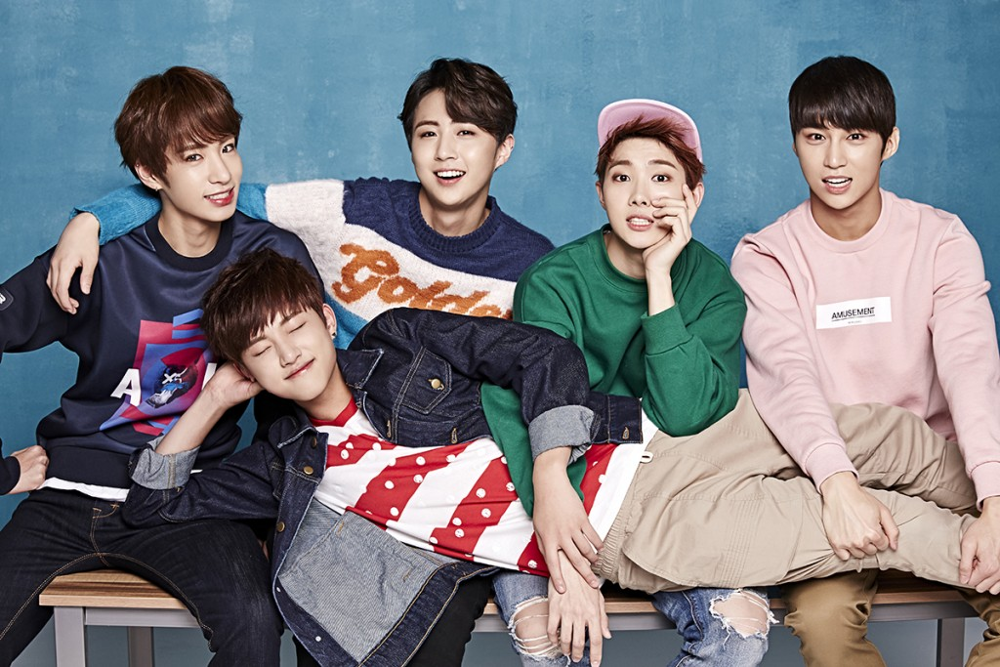 Un grupo de chicos formado por
DSP Media
en 2012. Al principio de su carrera, el grupo era conocido como DSP Boyz, pero luego fue cambiado a A-Jax. El grupo está compuesto actualmente por cinco miembros:
Hyeongkon, Yunyoung, Seungjin, Seungyeop y Junghee
. DSP anunció que el grupo debutará y promoverá en Corea del Sur y Japón simultáneamente en 2012. Sus contratos finalizarán en junio de 2019. Su ultimo lanzamiento fue el 19 de septiembre de 2017, el grupo lanzó su tercer single japonés, "Romeo". Los miembros Seungjin y Junghee participaron en el programa de reinicio de ídolos "The Unit" de KBS. El ex miembro Jihu participó en MIXNINE. El grupo no ha tenido una reaparición en Corea desde 2013.
8.BTOB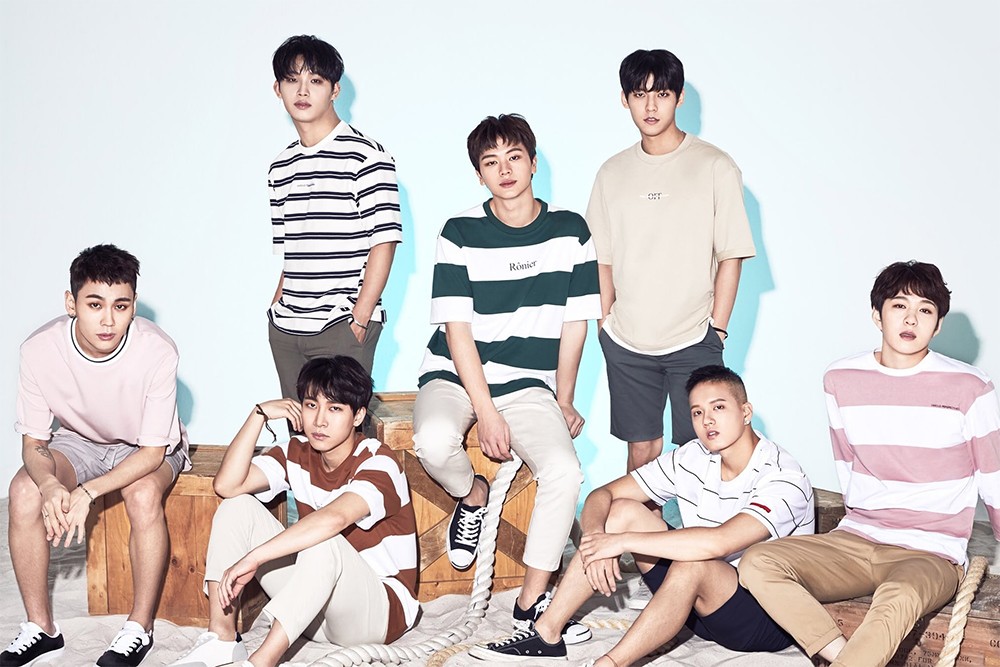 BTOB se formó en 2012 por
Cube Entertainment
. El grupo está formado por
Eunkwang, Minhyuk, Changsub, Hyunsik, Peniel, Ilhoon y Sungjae.
Bajo su empres, BTOB ha ganado éxito (una base de fans coreana bastante grande, buenas ventas digitales, Sungjae también obtuvo éxito a través de la actuación), y el grupo no ha dado indicios de que no estén dispuestos a renovar su contrato con Cube. Los contratos de los miembros finalizan en marzo de 2019. Los miembros más antiguos nacieron en el 90' y es posible que tengan que inscribirse al ejercito en un futuro próximo.
9.NU'EST
NU'EST debutó en 2012 bajo
Pledis Entertainment.
No se han producido disputas publicitarias entre el grupo y su empresa. Cuatro miembros (JR, Baekho, Minhyun y Ren) participaron en la serie de televisión de realidad Produce 101 Season 2. El miembro Minhyun actualmente no está promocionando con el grupo, ya que fue seleccionado como uno de los miembros de
Wanna One
después de participar en la serie Produce 101 Temporada 2. NUEST comenzó a promocionarse como
NUEST W
sin el miembro Minhyun, y sus promociones de regreso tuvieron éxito. Los contratos de los miembros terminan en marzo de 2019.
Original de Kpop Replay
@EliCrvr