A diferencia de los debuts, este no será por mes, sino por los mismos grupos y por la fanaticada quienes esperaron con ansias el regreso de su grupo o solista favorito.
El 2015 fue un año decisivo para los cantantes, ya que ese año la competencia por regresar fue muy fuerte y se vio bastante reflejada en los charts y en los premios finales de año, como los MelOn, MAMA y más.
A continuación, presentamos aquellos regresos que estremecieron las redes sociales y a los fans.
4minute
El "michin geotcheoreom" quedó en los corazones de los fans y sobre todo por su video blanco-negro-color.


Donghae&Eunhyuk (D&E)
Growing Pains fue una hermosa canción para regresar en 2015


Boyfriend
"Bounce come with me, bounce come with me" es bastante pegadiza y Boyfriend realizó un hermoso regreso con el concepto de Alicia en el País de las Maravillas.


Gain de Brown Eyed Girls
Ambos videos con los que regresó, Paradise Lost y Apple fueron excelentes, aunque un tanto sensuales, pero es por eso que amamos a Gain.



MADTOWN
Si YOLO fue solo el principio, New World es una cucharadita de lo próximo que el grupo estaría por revelar y luego está OMGT.


Red Velvet
Ice Cream Cake, Automatic y Dumb Dumb fueron increíbles. Doble regreso para estas lindas señoritas.


F.T.Island
Pray fue una canción hermosa y con el álbum I Will, el grupo demostró su verdadero yo finalmente. Esperemos sigan así.


Crayon Pop
Las chicas dejaron los cascos de lado y se fueron a salvar el mundo con FM.


EXO
No solo tuvieron un regreso ni dos, tuvieron tres regresos este 2015 con Call Me Baby, Love Me Right y Sing For You. Estos niños no descansan.


miss A
Las hermosas chicas regresaron con un sensual video para Only You y los fans estaremos eternamente agradecidos por ello.


MAMAMOO
Estas mujeres realizaron un regreso divertido disfrazándose de hombres para la canción Um Oh Ah Yeh!


Girls' Generation
Catch Me If You Can solo fue el comienzo para un interesante álbum y sus canciones Party, Lion Heart y You Think.


EXID
Ah Yeah y Hot Pink fueron más que suficientes para probar que son las reinas del doble sentido... En un buen sentido(?


BTS
El grupo regreso con dos álbumes ese año, la primera y segunda parte del The Most Beautiful Moment in Life, en donde el compañerismo y la muerte parecen ir de la mano. BTS regresó bastante dramático, pero con poder.


BIGBANG
Todo empezó cuando M salió y nadie pudo parar a este grupo que cada mes, desde mayo hasta septiembre revelaron canciones para su álbum completo MADE, el cual aun no ha salido oficialmente y que se espera con grandes ansias... Y con nuevas canciones.


BoA
Kiss My Lips fue más que suficiente para que la reina del K-Pop marcara el 2015 con sus increíbles habilidades vocales y de baile.


MONSTA X
Aunque este grupo debutó igualmente el mismo año, Hero fue una canción bastante movida y atraída por los fans.


SHINee
Su regreso con View y Married To The Music hicieron que los fans tuvieran una relación amor-odio con ellos por los mismos videos. Amor fan en View y Halloween en agosto, sin embargo, todos conocen que esta agrupación es conocida por sus diferentes conceptos.


Jay Park
Mommae fue bastante controversial, incluyendo el video. Además de esta canción, el cantante regresó con Worldwide en noviembre, un álbum bastante extenso.


SEVENTEEN
Al igual que MONSTA X, SEVENTEEN debutó y regresó el mismo año con Mansae. Sin duda alguna, esta agrupación tiene mucho potencial y muchos fans.


MBLAQ
El grupo regresa ese año como un trío, pero aun mantienen ese color que los caracteriza. Mirror es una hermosa canción de despecho y hace que los fans tengan muchos sentimientos encontrados.


2PM
Al parecer este regreso pasó inadvertido, pero My House fue una excelente canción comeback y no se puede dejar de lado.


SISTAR
Estas chicas conquistaron los corazones de todos con Shake It. Tanto, que hasta el video apareció en Family Guy.


Girl's Day
Así como vino, así se fue. Aunque Girl's Day son un grupo popular, Ring My Bell no contó con la misma suerte. Sin embargo, se aprecia este increíble regreso.
INFINITE
Su regreso no fue dominante, pero Bad fue una excelente canción y más con su video 360.
GOT7
Just Right fue perfecta en Julio y más con la revelación del video Confession Song en diciembre.
Super Junior
La agrupación veterana hace un intenso regreso con Devil y luego con Magic en septiembre.
APink
Su regreso más potente del 2015 fue con Remember, una canción amorosa en donde las miembros hacen pasos bastante pegadizos.
TVXQ
Antes de que Changmin y Yunho se fuesen al servicio militar, complacieron a los fans con un último álbum en donde solo existieron solos y mucha elegancia.
GFRIEND
Debutando el mismo año, estas chicas conquistaron con Me Gustas Tu.
Wonder Girls
El regreso de las super mujeres llegó en agosto. Reboot fue un álbum totalmente psicodélico y lleno de melodías ochenteras.
Hyuna de 4minute
Si querías más de 4minute, Hyuna te lo daba con Roll Deep junto a Ilhoon de BTOB. Aun esta canción se sigue escuchando en muchos eventos K-Pop sin falta!
J.Y.Park
El CEO de JYP Entertainment regresó con una interesante canción donde los traseros fueron los protagonistas. Who's Your Mama? fue bastante comprometedora.
CNBLUE
El grupo realizó su regreso con Cinderella, pero no pasó pena ni gloria, sin embargo, los MAMA le otorgaron el premio a Mejor Banda.
Jonghyun de SHINee
Debutando y regresando. Jonghyun regresó en septiembre con un álbum lleno de canciones ya expuestas en su programa radial, Blue Night y en donde se aprecia la principal, End of a Day.
Ailee
La hermosa princesa regresó con un video rudo al igual que la canción Mind Your Own Business y reveló su primer álbum completo.
B1A4
Este grupo quien ya está cerca de pisar suelo Latinoamericano, regresó con distintas canciones a lo largo del 2015, pero no fueron lo bastante impactantes. Sin embargo, sus fans siempre estarán agradecidos.
Oh My Girl
Las chicas controversiales por su supuesta trata de menores en Estados Unidos, regresó el mismo 2015 con Closer, una hermosa canción para relajarse y con un maravilloso MV donde reflejan cuentos para niños.
Kyuhyun de Super Junior
El vocalista regresó para desgarrarnos con su voz para una dulce melodía, pero también para sufrir con ese hermoso y triste MV.
IU
El regreso de esta chica fue totalmente esperado como también inesperado por las tantas controversias que tuvo con este álbum. Sin embargo, 23 llegó muy bien a las listas.
f(x)
El quinteto se vuelve cuarteto para este regreso con 4 Walls, el cual fue un rotundo éxito, a pesar de lo controversial que fue la salida de Sulli.
VIXX
Si Love Equation no te pareció, entonces échale un vistazo a Chained Up, una canción oscura y hermosa como ellos nos tienen acostumbrados.
B.A.P
Su regreso nunca fue más que esperado. Young, Wild & Free la pegó en donde tenía que hacerlo. B.A.P regresó más fuerte que nunca.
CL de 2NE1
Aunque su fecha para debutar en Estados Unidos aun sigue siendo un misterio, CL mostró una pequeña probada de lo que hará cuando esto ocurra con la canción Hello Bi+ches.
PSY
El señorito del Gangnam Style nos trajo nuevas y emocionantes canciones como Daddy, en donde tiene una colaboración con CL y Napal Baji.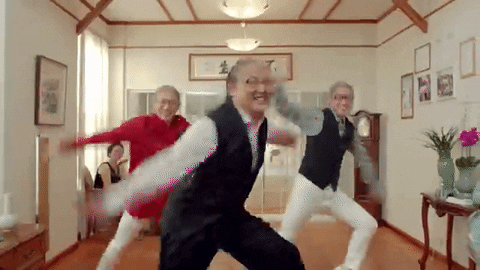 TaeTiSeo
Estas tres hermosas chicas de Girls' Generation nos regalan una grandiosa canción navideña, Dear Santa.

¿Algún otro regreso que se nos haya pasado de largo?